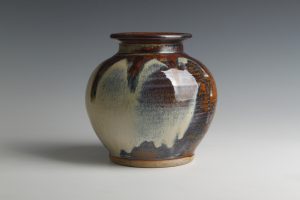 "We've been making pots for  over 40 years and have established ourselves as one of the leading studio potteries in the North of England. We make a wide range of stoneware pottery – tableware, kitchenware, and gift items. Our studio ceramics comprise of more individual pieces which are sold in galleries throughout the region."
"We also work with youth groups, schools and individuals who want to learn ceramics or improve on their techniques."
All of our events – exhbitions, workshops, shows etc have been cancelled for the foreseeable future. We'll be reviewing things when the Coronavirus leaves us! In the meantime, do view our website and contact us if you would like to buy anything.

Why not follow our blog? – http://fangfosspottery.blogspot.com
Thank you for visiting our website. To find out more, click on any of the buttons above.